Chosang is the second Color Belt form in Jhoon Rhee Taekwondo. It is form studied by Orange Belts.
Why was this video chosen for use on this wiki? Do you have a better video? Please see Video Guidelines before replacing this video with a better one.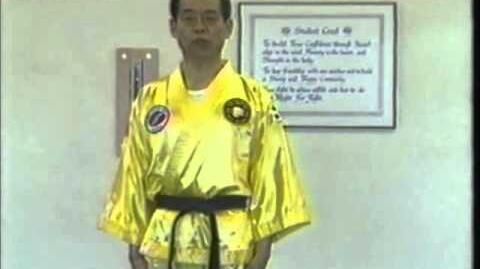 No diagram has yet been added for this technique. You can contribute to Taekwondo Wiki by adding an appropriately licensed diagram.
Written Instructions
Edit
Reference: http://arlingtonkicks.com/downloads/curric-orange.pdf
Jhoon Rhee Forms
Edit
The following forms (hyeong) are used in Jhoon Rhee Taekwondo:
Beginner forms (White Belt)
Color Belt forms
Black Belt forms
See Also
Edit