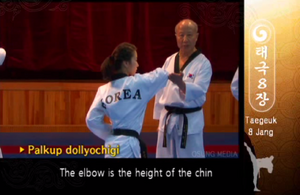 An Elbow Strike is any strike made with the elbow.
Sometimes (such as in Taegeuk Oh Jang) the strike is performed with an assisting hand: the off-hand palm pushes on the fist of the elbowing arm, to provide the elbow strike with additional power.
Also in Taegeuk Oh Jang, we see a variation in which the off-hand palm is used as a target. This is an Elbow Target Strike.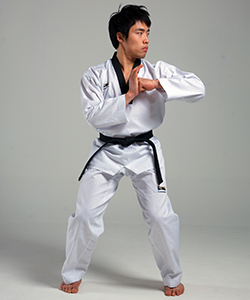 Related Techniques
[
]
References
[
]