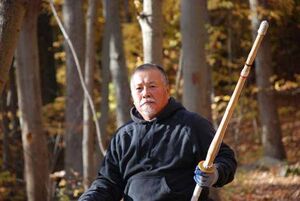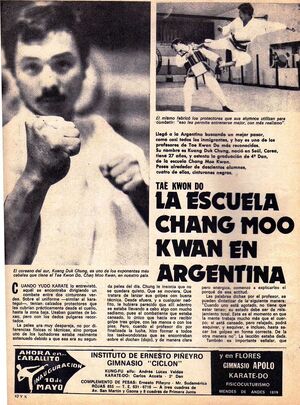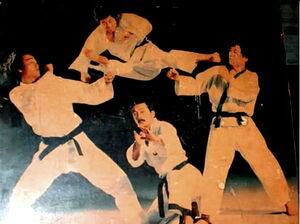 CHUNG, Kwang-duk is a taekwondo pioneer and one of the founders of taekwondo in Argentina.
Chung first began studying martial arts when he was six years old; he studied judo with his uncle. Later he enrolled in Moo Duk Kwan.
Taekwondo was introduced in Argentina on June 22, 1967, when three Korean masters (Han Chang Kim, Nam Sung Choi and Kwang Duk Chung) arrived in Argentina. The three arrived on a cargo ship and both Choi and Chung intended to go to Paraguay to start businesses, but Kim convinced them to settle in Buenos Aires instead to start teaching taekwondo. The three men were later joined by Seo Chong Lee, Dae Yang and Chung Moon Chol Jung.
See Also
Edit
References
Edit