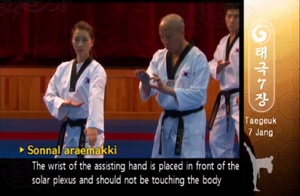 A Low Double Knifehand Block (also called sonnal arae makgi 손날 아래 막기) is a Double Knifehand Block that is performed low, at thigh height, with the assisting hand at solar plexus level. Or to put it another way, this block is essentially an Augmented Low Block performed with knifehands rather than fists.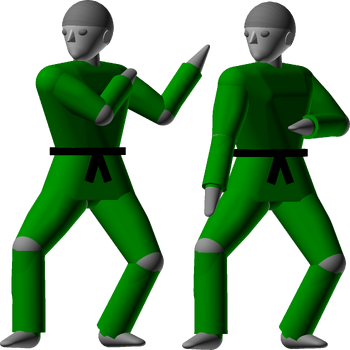 The blocking hand is chambered palm-up at the opposite collar. The assisting hand is chambered out to the side with the palm of the hand facing away from the body, just as with a Double Knifehand Block. This block is seen, for example, in the form Taegeuk Chil Jang.
Variation: Low Knifehand Guarding Block
Edit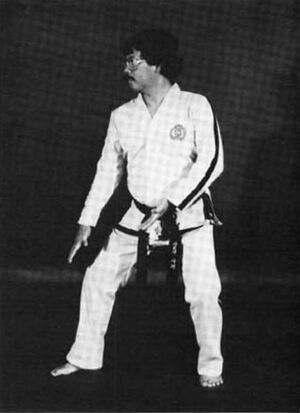 In this block from ITF-style taekwondo, the assisting hand is pointed at a 45 degree angle downward, rather than held at the solar plexus. This block is seen, for example, in the form Toi-Gye.
Related Techniques
Edit
References
Edit
Community content is available under
CC-BY-SA
unless otherwise noted.