A Side Block an Outward Block that is performed to the side.
When it is performed with the Outer Forearm as the striking surface (as in the photo below), it is called an Outer Forearm Side Block.
If the Inner Forearm is used instead, it is called an Inner Forearm Side Block. This is seen for example in the form Palgwae Il Jang.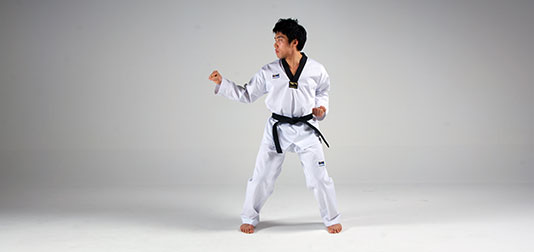 Variation: Knifehand Side Block hi
Edit
A Knifehand Side Block is a Side Block that is performed with a knifehand. The Knifehand Side Block appears, for example, in the form Jitae.
Community content is available under
CC-BY-SA
unless otherwise noted.