Create the page "School" on this wiki! See also the search results found.
About 200 results for "School"
The reality is that placing a child in taekwondo

school

is an excellent choice for parents who want to teach their children respect and discipline, want to develop their gross motor skills and physical fitness

A highly acclaimed book on the untold history and lost applications of the Taekwon-do patterns. By Ciaran McDonald M.A., M.Ed. www.osperspectives.co.uk

collection, skill and belt management, attendance tracking and many more. Using [https://www.jibasoft.com/martial-arts-

school

-management-software/ martial arts

school

management software] increase the profitability, prevent detrition and boost sales. It can

As a martial artist, you probably already have a pretty good idea of what equipment you'll need. (See also: Taekwondo

School

s.) What you might not realize is that you don't necessarily have to

This wiki page lays out free online taekwondo training program for people who would like to study Kukkiwon/WT/WTF-style taekwondo, online, at home. Note: Safety First! You should always check with your doctor

A hyeong is a systematic, prearranged sequence of martial techniques that is performed either with or without the use of a weapon. In traditional dojang (training gymnasiums) hyeong are used primarily as a form of

In English, a single taekwondo technique might go by more than one name. For example, a skip roundhouse kick might also be called a leading-leg roundhouse kick. The same is true in Korean: a

Taekwondo, (태권도) also spelled Taekwon-do or Tae Kwon Do, is a Korean martial art. It combines combat and self-defense techniques with sport and exercise. Gyeorugi, a type of sparring, has been

In taekwondo, free sparring is called kyorugi by the World Taekwondo (WT) or matseogi by the International Taekwon-Do Federation (ITF). This is called "free" sparring to distinguish it from Step Sparring in which attacks

The term Bang Soo Do apparently refers to a style of Taekkyon. Bi Sool is a precursor of Hapkido that was taught from 1961 to 1965 by Kyun-Sun Park in Korea.

On 24 February 2015 Kukkiwon published a letter to taekwondo masters announcing a significant revision to the dan promotion process. The letter proved to be controversial for two reasons. The second clause above is controversial

When writing about the history of modern taekwondo, the two major styles of taekwondo (ITF and Kukkiwon/WT) tell the story rather differently. Most WT source do not explicitly say that Choi did anything dishonorable

the student must generally perform all taegeuk forms consecutively. In the early 1970s the taegeuk forms replaced the older Palgwae forms that were previously used in Kukkiwon/WT taekwondo; some

school

still teach palgwae forms.

Taegeuk Pal Jang is the last of eight "taegeuk" forms (i.e., poomsae) used by the Kukkiwon and World Taekwondo (WT). The word "pal" is the number 8 in the sino-Korean numbering system. Each

The term Kibon Set means "basic#3" - set (or sat) is the number 3 in the traditional Korean numbering system. Kibon Set is a simple, basic form (poomsae) often taught to introductory students at some

The term Dan (단) is commonly used in Korean martial arts to denote a black belt. Literally, however, the word more closely translates as "level" or "stage". For example, some jumping kicks are called "ee

apparently has roots in ancient Chinese boxing. Their origin is thought to be from the Tomari-te

school

, however Hirokazu Kanazawa speculates that the Jion kata were devised in the Jionji 慈恩寺, the

the Yong San Railroad Station in Seoul. Some of this students were fellow railway workers. As the

school

expanded, Kee continued to find space for instruction at other railways stations. For this reason, his

school

This form is a traditional taekwondo form, meaning it pre-dates contemporary forms (such as those used by the ITF, ATA, and WT). In other words, this is a form used during the 1950s within

Palgwae forms are an older set of poomsae (forms) originally used by the Korean Taekwondo Association in the late 1960s. In the early 1970s these were replaced by the modern taegeuk forms that are still

LEE, Chong-soo (19 April 1938 - 5 July 2017) is known as the Father of Canadian Taekwondo. Lee was born in Kae-Sung, Korea. When he was ten years old Lee began studying at Yun

first form defined by Kukkiwon/WTF is Taegeuk Il Jang but many schools prefer to introduce simpler,

school

-defined forms for beginning students. These forms are often called kicho hyung (also spelled kicho hyeong) or

The version shown here is just one version; the reader should recognize that there will be variations among schools. TBD

10 kup - White Belt 9 kup - White belt with a yellow stripe
Related Community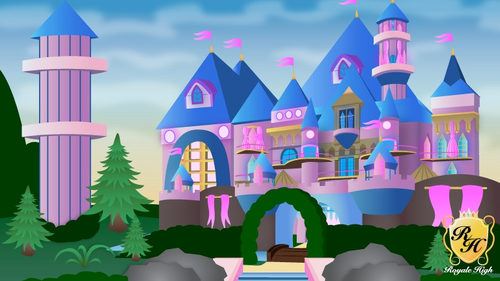 games
600
Pages

4K
Images

10
Videos
Royale High is a fantasy princess high school roleplaying game on the Roblox platform. The Royale High Wiki is an unofficial fan-made encyclopedia about Royale High, documenting gameplay, locations, items, events, and Royale High history.
View More Wikis