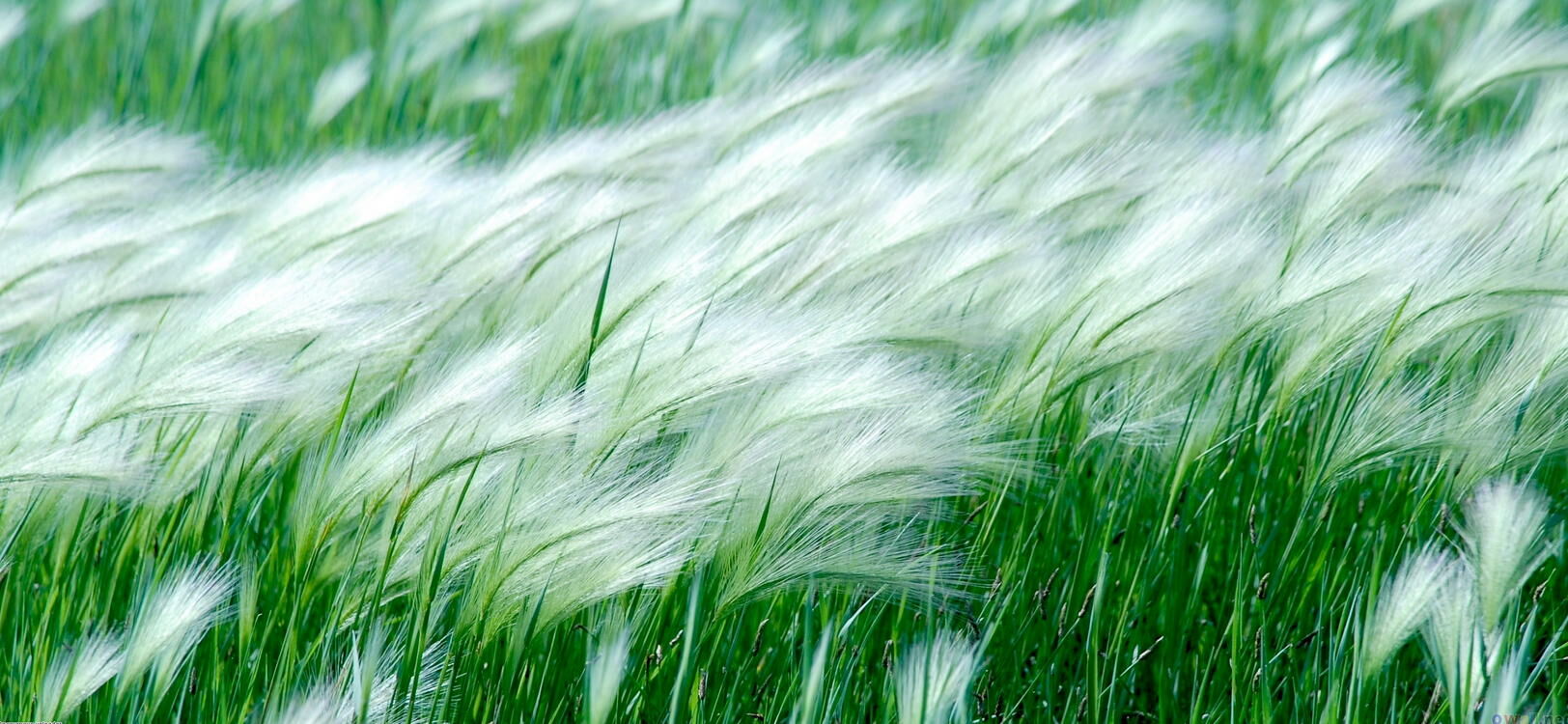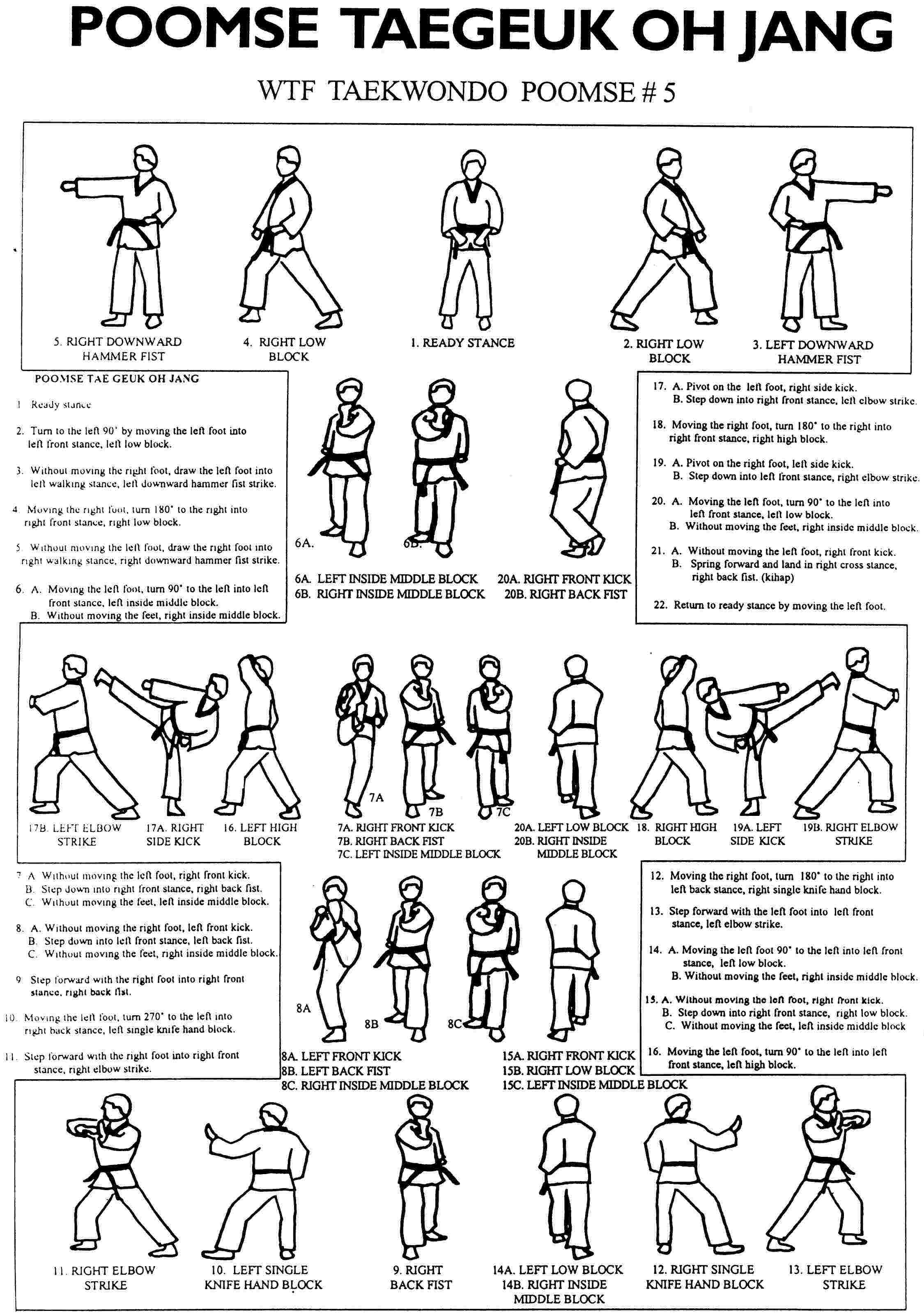 Taegeuk Oh Jang (also spelled Taegeuk O Jang) is the fifth of eight "taegeuk" forms (i.e., poomsae) used by Kukkiwon and World Taekwondo (WT). The word "Oh" is the number 5 in the sino-Korean numbering system.
Each taegeuk form is represented by a trigram (such as ☴); trigrams are divination symbols derived from the I Ching. The trigram for Taegeuk Oh Jang represents the concept of "Seon" (also spelled Son). Seon symbolizes the wind, which is simultaneously powerful and yet gentle. This form should be performed with flexibility and unyielding power. The power is seen, for example, in the downward hammerfists and the many elbow strikes. The flexibility is seen for example in steps 15-16, where the torso, legs, and arms are all required to stretch and twist. (See the article Taegeuk for additional detail regarding the symbolism of this form.)
This form emphasizes backfist strikes and introduces elbow strikes. 4th Gup grade trainees practice this poomsae.
Trivia:
Taegeuk Oh Jang and Taegeuk Sa Jang are the only Taegeuk forms where you transition from the first line to the third and the third line to the second.
Video
Video with Notes
Video from Behind
Diagram
Written Instructions
Helpful Tips
Wallpapers
Other Forms in the Taegeuk Series
See Also