(Adding categories)

Line 8:
Line 8:
 

World Traditional Taekwondo Federation have established an organisation that prides itself on core values and principles of respect that echoes throughout the numerous world class training studios.

 

World Traditional Taekwondo Federation have established an organisation that prides itself on core values and principles of respect that echoes throughout the numerous world class training studios.

 

[[Category:Taekwondo Traditional]]

 

[[Category:Taekwondo Traditional]]

 
+

[[Category:Traditional Taekwondo]]

 
+

[[Category:Taekwondo]]
---
Revision as of 00:10, 24 September 2018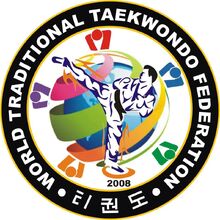 World Traditional Taekwondo Federation (WTTF) is a family owned and operated by Traditional Olympic Games Committee International based company. Originally founded Traditional Olympic Games Committee International in 2008, World Traditional Taekwondo Federation has since established itself as the market leader in Taekwondo education.  World Traditional Taekwondo Federation is a combines elements of (WTf Taekwondo) and (ITF Taekwondo)  World Traditional Taekwondo Federation New method for the new generation
Driven by Director and Master Instructor Tariq Javed Ali, World Traditional Taekwondo Federation has since gained International recognition as one of the leading providers in the Martial Arts industry. With a lifetime of experience behind him, Master Tariq Javed Ali has devoted himself to the constant improvement and development of World Traditional Taekwondo Taekwondo.  His award winning programmes have only gained recognition by the Traditional Olympic Games Committee International and have also captured the attention of an International audience. World Traditional Taekwondo Federation have established an organisation that prides itself on core values and principles of respect that echoes throughout the numerous world class training studios.
Community content is available under
CC-BY-SA
unless otherwise noted.